3R PETROLEUM ÓLEO E GÁS S.A. ("3R" or "Company"), following best practices in corporate governance and transparency, informs its investors and the market in general the preliminary unaudited production data for August 2022 in the assets that the Company holds participation.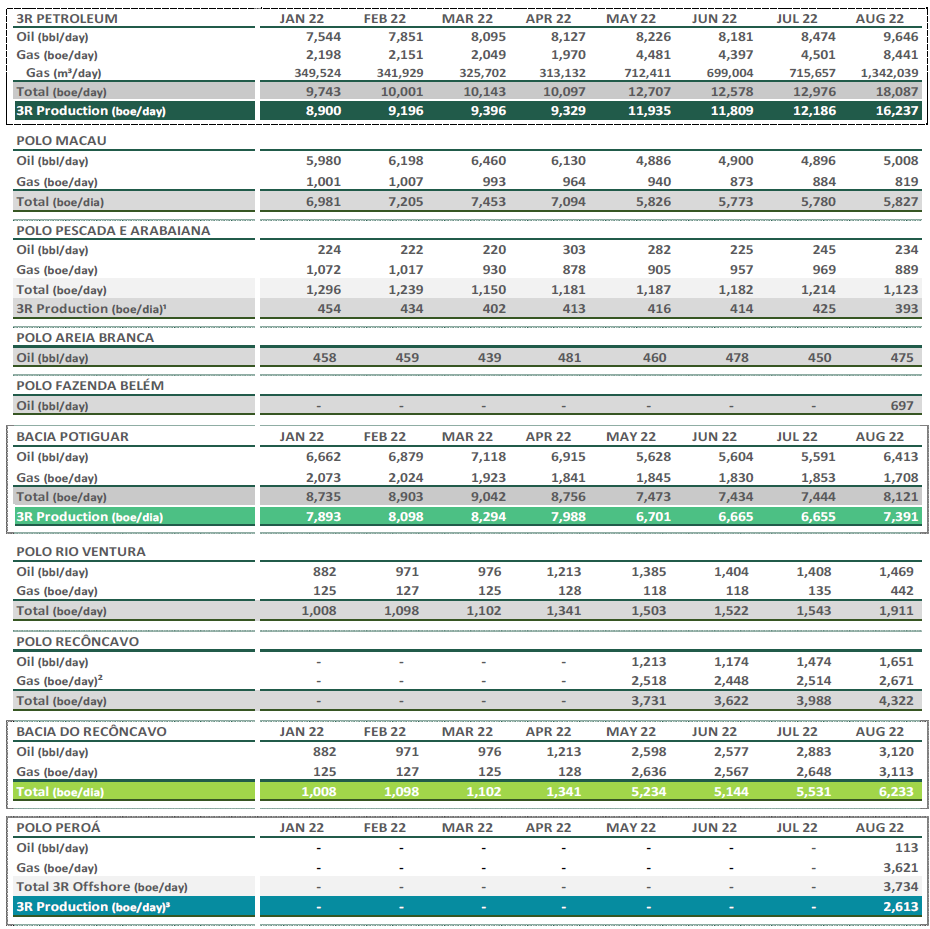 The Company is the operator of Macau, Areia Branca, Fazenda Belém, Rio Ventura, Recôncavo and Peroá Clusters and holds a 35% stake in Pescada Cluster, the latter operated by Petrobras. The consolidated average daily production of the seven clusters mentioned above totaled 18,087 barrels of oil equivalent (boe) in August 2022. Of this total, the portion referring to 3R's stake reached an average daily production of 16,237 boe.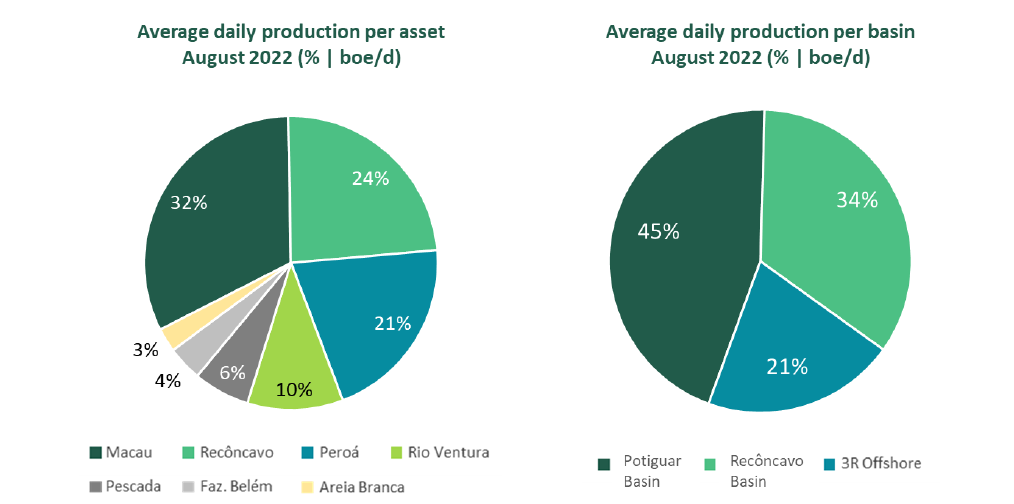 The production data referring to: (i) 100% of the Potiguar Cluster and (ii) 43.75% of Papa-Terra Cluster will be incorporated into this report as soon as the transition processes with Petrobras are concluded and approved by the ANP.