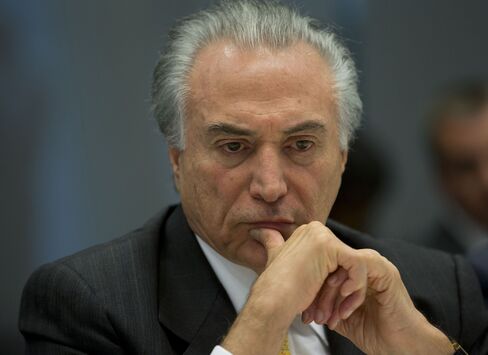 Photographer: Jin Lee/Bloomberg
During his first month as Brazil's acting president, Michel Temer at times looked like he could suffer the same troubles as his predecessor, succumbing to a raging corruption scandal and deep-seated economic malaise.
Yet behind the headlines of Temer's mishaps, the prospects for economic recovery have improved. A sense of normalcy is returning to the capital city of Brasilia as well, where residents no longer witness the mass political protests and shoving matches in Congress that marked the first half of the year.