Subsea tree order intake for the second quarter of 2021 is estimated at 82 units, representing 32 per cent of the anticipated 260 units to be awarded in 2021, according to market research provider Westwood.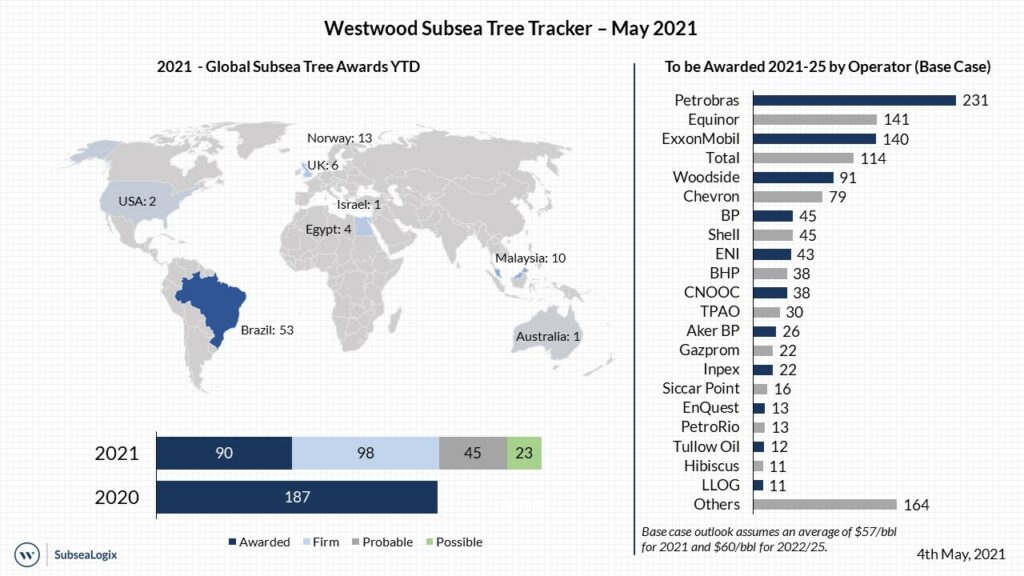 Key projects to watch in 2Q 2021 include Equinor's Bacalhau and Total's Lapa South West in Brazil, as well as Shell's Whale in the US Gulf of Mexico.
Westwood forecasts that approximately 170 subsea trees are "to be awarded" in 2021, representing a 5 per cent decline versus the outlook from April.
Compared to last month, 2021 subsea tree orders categorized as "firm" have increased by 31 to 98 units, as development plans progress and projects move closer to formal contract award.
Units labeled as "probable" stand at 45 units versus 33 last month, while units in the "possible" category have reduced by 10 to 23.
Visible base-case subsea tree demand for the 2021-2025 period is forecast at approximately 1,345 units, Westwood concluded.