Petro Rio S.A. (the "Company" or "PetroRio") (B3: PRIO3), following best corporate governance practices and in addition to the Material Fact of November 19, 2020, informs its shareholders and the market in general of the signing of an agreement with Total E&P do Brasil Ltda. for the acquisition of a 28.6% interest in the BM-C-30 Block ("Wahoo" or "Wahoo Field").
Together with the interest in Wahoo acquired from BP, this transaction will bring PetroRio's interest to 64.3% of the concession after the acquisitions are concluded, both subject to conditions precedent.
Wahoo, with oil discoveries in 2008 and formation test carried out in 2010, has production potential of over 140 million barrels (100% of Wahoo). The Company has estimated average initial productivity of over 10,000 barrels per day per well and total production that can exceed 40,000 barrels per day in Wahoo, based on the formation test made in the pilot well.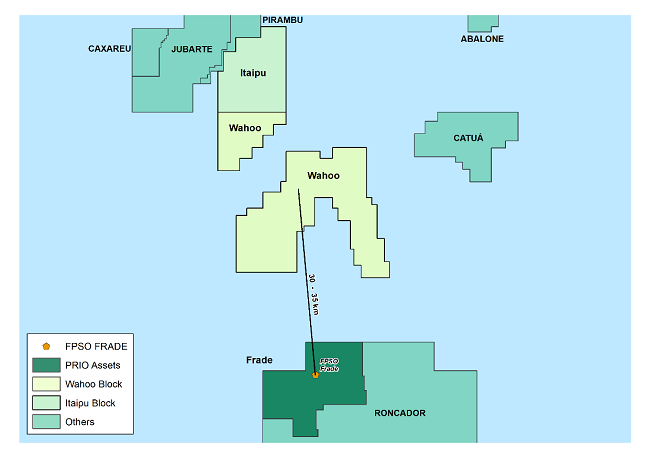 The Wahoo base project covers the drilling of four producer wells and two injector wells, and the tieback between the wells and the Frade FPSO. The expected CAPEX of the project is composed of US$ 300 million for the tieback, US$ 360 million for well drilling, US$ 100 million for subsea equipment, and US$ 40 million for adjustments to the Frade FPSO and other items.
Banco Safra and Scotiabank acted as financial advisors in this transaction.