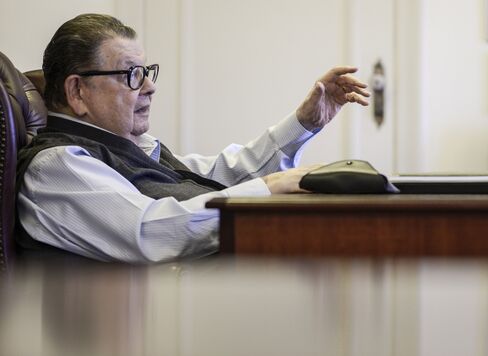 Antonio Delfim Netto has no patience for skepticism about Brazil's future.
In his 88 years, he's witnessed — and sometimes, been part of — plenty of periods of instability. A military regime, multiple currency changes, a sovereign debt default, hyperinflation, Brazil's so-called economic miracle, and the deep recession that followed it. Now, when everybody else is doubtful, he's optimistic.
The former finance minister and long-time economic adviser of Brazil's top politicians is confident Vice President Michel Temer, who is expected to take over after the likely ouster of President Dilma Rousseff, will be able to restore investors' and consumers' confidence, ending the longest recession in a century. Temer, who Delfim calls an old friend and with whom he has met in recent weeks to discuss strategy, has a clear view on what is needed to fix the economy and will succeed in gathering political support to implement reforms, the economist said.