When Brazilian legislators gather to impeach a president, it's anything but a solemn affair. Think Carnival of Brazil.
In an impassioned, 10-hour session in Brazil's lower house of Congress on Sunday to vote on the impeachment of President Dilma Rousseff, the scene on the floor of the legislative chamber sometimes bordered on the surreal.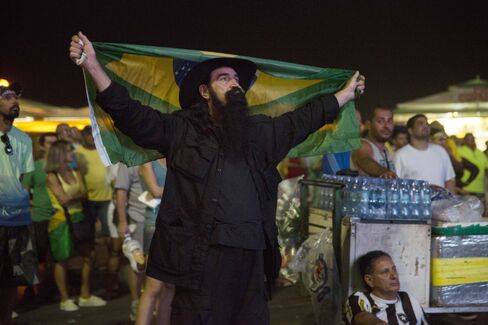 It had elements of a mob gathering, a rock concert, a bar-room shouting match — and at times even a church sermon. Legislatorsalternatively sang, praised God, called for an end to corruption and invoked the futures of their children and grandchildren before getting to the business at hand.
 At issue was whether the president had illegally covered up a yawning budget deficit, though not all lawmakers focused on the alleged fiscal maneuvers during their speeches prior to the vote.
Those in favor of impeachment, packed into a tight formation, heckled or cheered after each vote came in. When the decisive vote was cast in favor of impeaching Rousseff, cheering erupted and confetti fell. One opposition lawmaker who had just shouted "yes" into a microphone was moved to tears.
In the streets of some of the nation's largest cities, Brazilians gathered to watch the vote on live TV. When news of the results broke, the skies lit up with fireworks and residents banged pots and pans on the street in celebration.