Petro Rio S.A. ("Company" or "PRIO") (B3: PRIO3), following best practices in corporate governance and transparency, informs its preliminary and non-audited Operational Data for the month of December.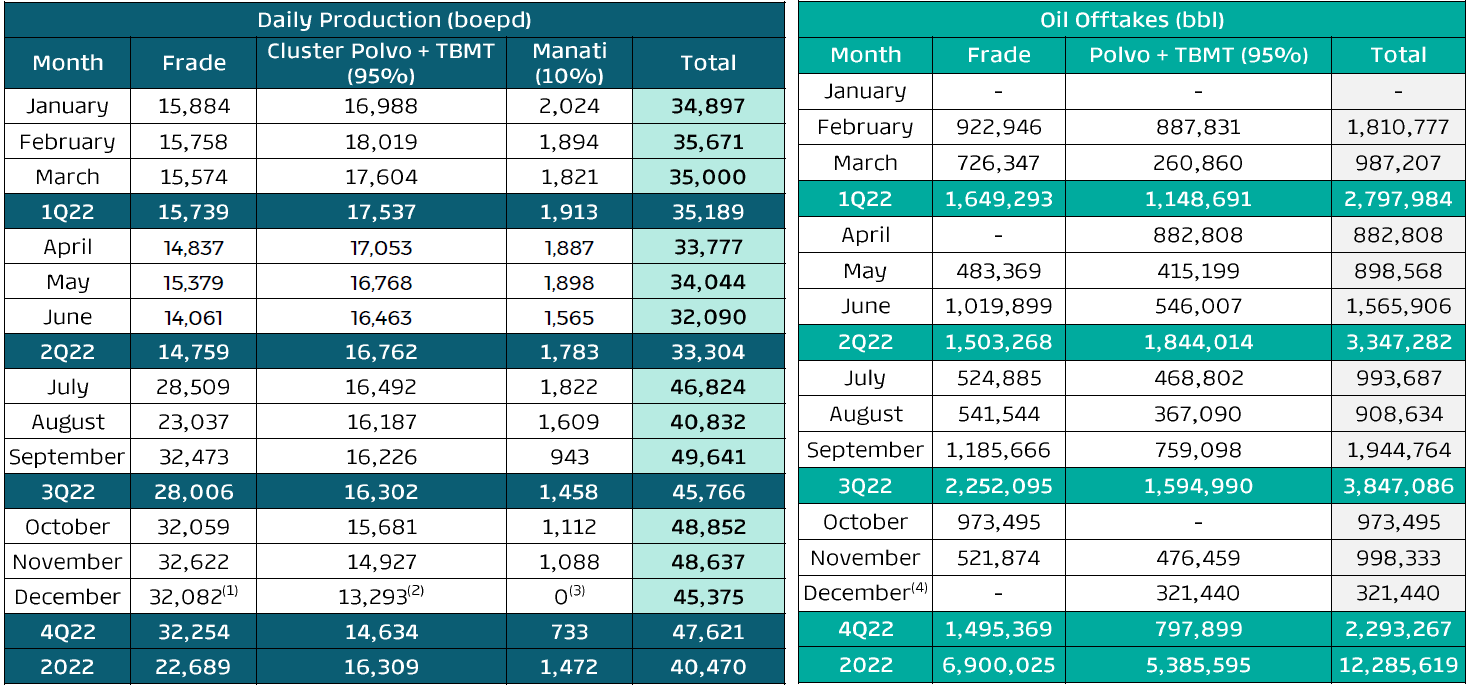 Key:
(1) The MUP3A well, in the Frade Field, had its production temporarily interrupted due to a failure in the completion equipment, with expected resumption in 1Q23.
(2) The TBMT-4H well, in the Polvo and Tubarão Martelo cluster, had its production interrupted due to a failure in the Electric Submersible Pump (ESP), in which a workover is being carried out. The TBMT-8H well, in the same cluster, also had its production interrupted due to an electric failure in the subsea system which is under investigation. Both are expected to resume production in 1Q23.
(3) In December, due to the sharp increase in oil shipping costs, mainly caused by the imposition of the price cap on Russian oil, the Company decided to sell a significantly lower volume than its quarterly production. Therefore, PRIO contracted external storage capacity for 2 million barrels in the US Virgin Islands and this stored volume should be traded in the upcoming months, with recent evidence of improved commercial terms. (4) On November 3, 2022, PRIO announced the sale of its 10% interest in the Manati Field and on December 1, 2022, the transaction reached its effective date.