The new leader of Brazil's development bank is bolstering confidence in the government's efforts to revive the economy by pledging to shrink the lender's size.
BNDES, as the bank is known, is curtailing subsidized credit for Brazil's biggest companies to focus on financing private-public partnerships and smaller businesses that would otherwise have trouble getting loans. The effort is led by 59-year-old Maria Silvia Bastos Marques, who was appointed chief executive officer in May. She earned the moniker "Iron Lady" from local media for her straightforward manner when she ran steelmaker Cia. Siderurgica Nacional from 1999 to 2002.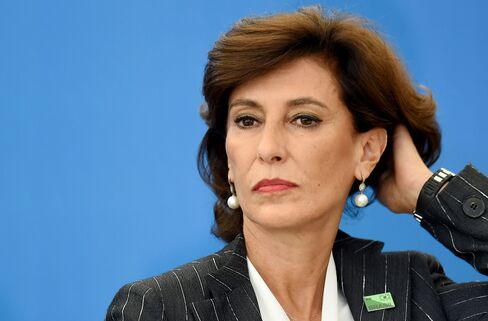 Her pledges to tighten purse strings at BNDES come after her predecessor, Luciano Coutinho, oversaw a quadrupling in the bank's credit portfolio during his nine-year tenure as the government sought to stoke economic growth. While the lending surge was a boon to companies such as meatpacker JBS SA and oil producer Petroleo Brasileiro SA, critics said it distorted credit markets and contributed to growing liabilities for a country that's now vying to win back its investment-grade credit rating after last year's cut to junk.