Brazil's Acting President Michel Temer enjoyed his first victory in Congress on Wednesday when legislators approved his request to change this year's budget target.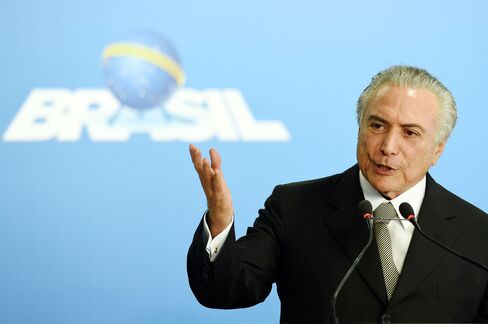 Lawmakers in a joint session of Congress supported government legislation that allows it to post a budget gap before interest payments of 170.5 billion reais ($47.7 billion) in 2016, rather than a primary surplus as proposed by the previous administration. The Senate and lower house voted following a marathon session that ran well past midnight. The voting tally wasn't recorded.
The Brazilian real gained 0.3 percent to 3.56 per dollar early on Wednesday as analysts welcomed the result but warned that Temer's real test will be the approval of more controversial measures in coming weeks.