Brazil's Senate voted to suspend President Dilma Rousseff from office, ushering in a new government after months of political turmoil in the recession-wracked country.
Legislators agreed on Thursday after a marathon session that lasted 21 hours to try the president on allegations she illegally doctored fiscal accounts to mask the size of the budget deficit. The vote was 55 to 22. She will now face an impeachment trial in the Senate.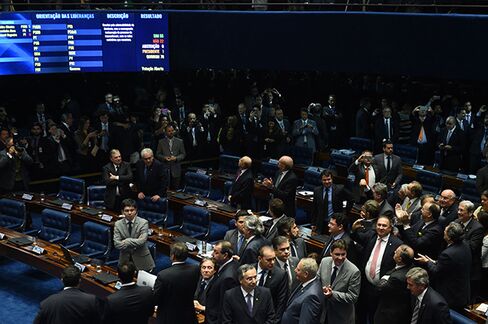 "From the moment she receives the notification, the process of impeachment for the crime of responsibility takes effect," Senate President Renan Calheiros said after voting ended. She is expected to be notified within hours, and give a press conference at 10 a.m. local time.