This Wednesday may be the last day in office for President Dilma Rousseff, as Brazil's Senate gears up for a vote that would force her out and into an impeachment trial she appears unlikely to survive.
The Senate debate is scheduled to last 10 hours and end by 10 p.m. local time, the chamber's speaker Renan Calheiros said before opening the session. Surveys by the country's major newspapers show the opposition has 50 or 51 votes, more than the simple majority of the 81 seats necessary to put her on impeachment trial.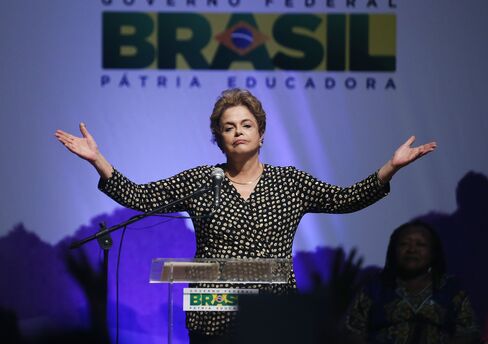 Following more than five months of political turmoil that have exacerbated the worst economic recession in over a century and all but sidelined Rousseff's economic agenda in Congress, her departure may make Brazil's investment climate a bit more predictable, at least temporarily. The question is to what extent her replacement, Vice President Michel Temer, can live up to investor expectations of slashing a near-record budget deficit, said Paulo Sotero, director of the Brazil Institute at the Woodrow Wilson International Center for Scholars.