At first blush, the rally in oil to start 2016 bears some resemblance to the rally at the start of last year, which ultimately ended in tears.
This time, though, analysts at Citigroup Inc. led by Seth Kleinman say the rally has legs.
"The extra year of low prices has finally derailed the supply resilience that defined markets last year," writes Kleinman.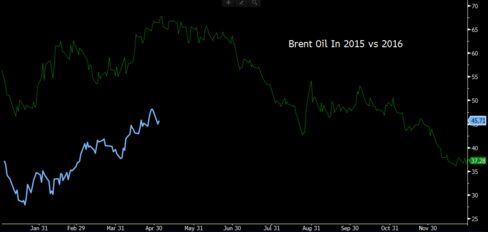 A big factor differentiating this year from last year is what the markets are expecting a few months from now. Kleinman and his team point out that 24-month West Texas Intermediate (WTI) futures are currently around $49 a barrel, versus the $65 a barrel seen in the second quarter of 2015. If the futures market doesn't expect the price to rise, producers can't lock in a profit like they might have at $65. If you can't lock in a profit, you can't produce as much and thus the supply should theoretically fall. This has led some analysts and economists to say the futures price is far more important than the current or spot price.