(OE) GreenIT, a joint venture between Plenitude (Eni) and CDP Equity (CDP Group), and Copenhagen Infrastructure Partners (CIP) through its Flagship Funds have signed an agreement to develop three floating offshore wind projects in Latium and Sardinia, Italy.
The floating wind farms will be located roughly 30 km off the coast and have an overall capacity of approximately 2 GW.
The agreement involves the development of a project in Latium, off the coast of Civitavecchia, for a total capacity up to 540 MW, and two other wind farms located off the coast of Olbia (Sardinia), with a power of around 500 MW and 1,000 MW.
Combined, the three projects will produce around 5 TWh/year with commercial operation expected between 2028-2031 once the authorization process and subsequent construction phase are completed.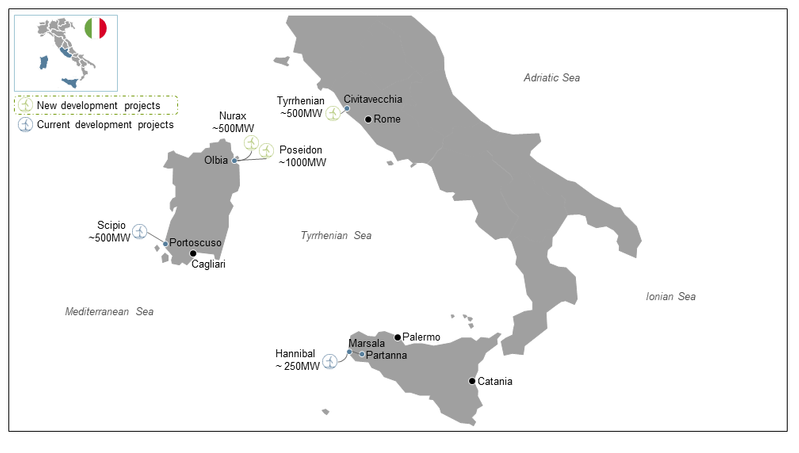 ©CIP
The companies involved said that the three offshore projects will be using floating foundations, utilizing innovative technical solutions aimed at minimizing environmental and visual impact, and will benefit from technological and logistic synergies with the other offshore wind initiatives managed within the same partnership.
The wind farms will be developed by a joint working team, in collaboration with Copenhagen Offshore Partners – the exclusive offshore wind development partner of CIP – and NiceTechnology and 7 Seas Wind Power, Italian companies with proven experience in the offshore plant sector, which have collaborated with GreenIT and CIP on the deployment of two other wind farms in Sicily and Sardinia.